Key Features and Capabilities
With GlobalTranz Mobile you can view your real time LTL load board on the go.
With a simple click of a button, you can gain access to an LTL sales order to view shipment details including financials.
Easy access to documents such as Bill of Ladings and Delivery Receipts. View and add notes directly from your mobile device.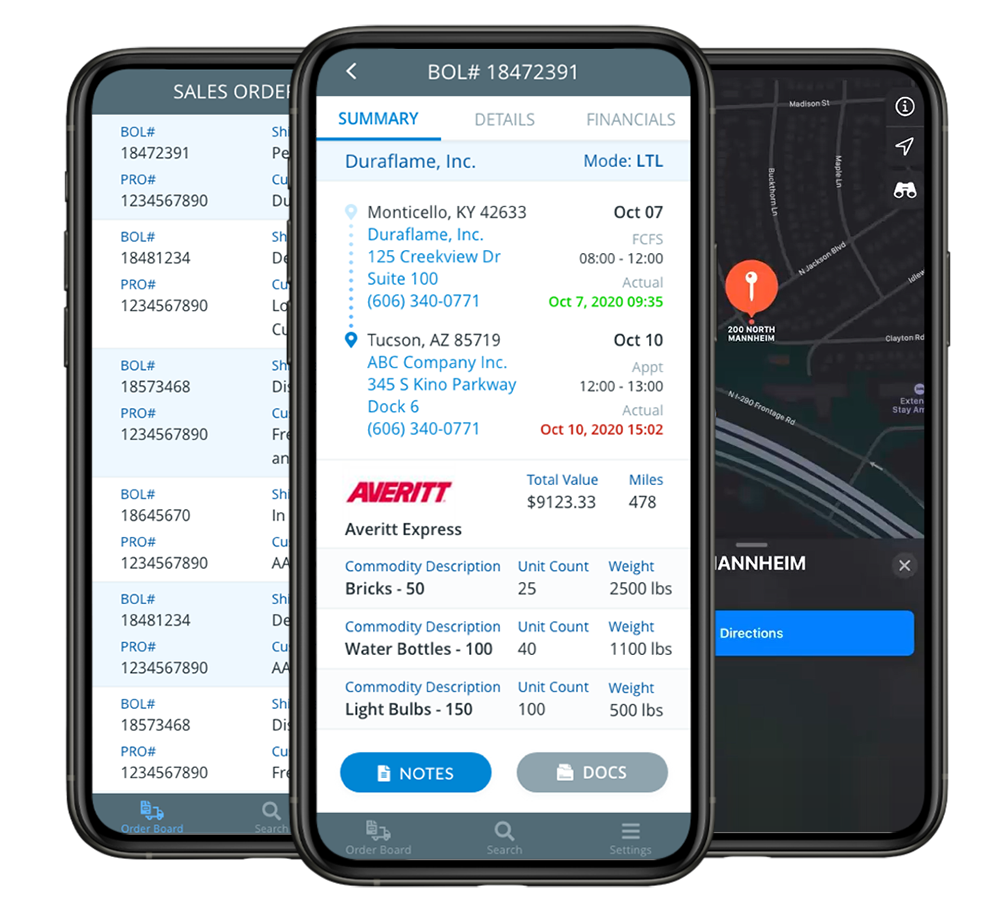 Dispatch your customers' LTL loads either via EDI or manually on the go.
Easily visible equipment type information displayed on the load board.
View Carrier Terminal Information
View the carriers' terminal addresses and phone numbers directly from the LTL Sales Order summary.